old Bar|Scan Hardware
Bar|Scan provides complete barcoding solutions, including the sale of barcoding hardware. For service and repair information for these hardware products, please visit our Technical Support page.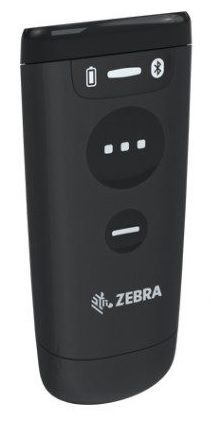 Recommended for Everyday Inventory Use
Connect the Zebra CS6080 companion scanner to your smartphone or tablet via Bluetooth® to improve the inventory process by allowing 2 handed operation. As a cordless companion scanner, the CS60 is small enough to tuck in a pocket or wear on a lanyard.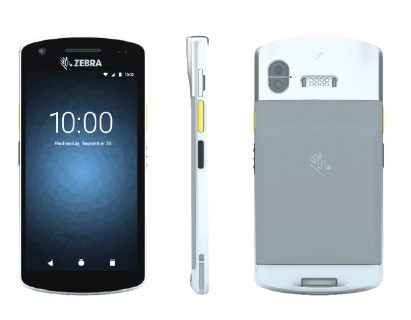 Recommended for Enterprise User
The Zebra EC50 is a small and light rugged handheld. It uses the Android OS with integrated Wireless LAN (Wi-Fi) and 2D bar code scanning. It uses the latest version of Bar|Scan, including downloadable prompt configuration files and up to 30,000 existing assets. It connects via Wi-Fi to synchronize to your Bar|Scan database.
An Optical Equivalent of Morse Code
Bar coding is an optical equivalent of Morse Code which allows asset numbers, locations, organizations, serials numbers and other descriptive information to be gathered with keyless data entry that is simple, rapid, and more accurate than traditional manual data collection.
Your Payback
Portable bar code handhelds makes it possible to go to the assets instead of relying on the information to get to you.  An even greater benefit occurs after the assets have been labeled.  Subsequent inventories can be completed in as little as 20% of the time of the initial inventory.